Meet the board
President – Rob Mandell
Vice President – Don Wilkins
Secretary – open position
Treasurer – Kelley Kalash
Subcomittees
Art in Public Places – Tom Chapman
Programs – Terri Ruh
Publicity – Erin Wallace
We are a Community
We are a community of artists that create and share an appreciation of art.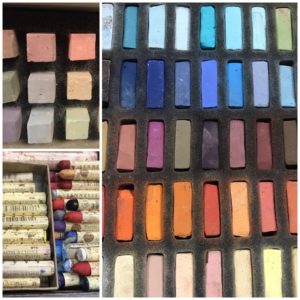 We are artists
all practicing our trade
We have a rich history of artists who have been sharing an appreciation of art over several decades. The group started in 1959 with founding artists Peart Archer, Florence Dye, Marilyn Glover, Gail Hensen, Rachael Miller and Ann Wildman.
We have grown over the years and now have many types of artists in our community. We have fiber artists, acrylic and watercolor artists, mixed media artists, photographers, wood workers and more. Come join us!
We meet Monthly
To learn and share
We meet at the Westerville Public Library on the 4th Tuesday of the month at 6:30pm. Our season runs from September through May. We do not have meetings in December.
In the summer months we have an opportunity to partner with the Arts Council of Westerville and display our art in Arts Alley during the Mount Carmel St. Ann's 4th Friday events.